The date was May 12, 2007. The venue was Hartwall Areena in Helsinki. It was the first time that the contest took place in Finland. A true fantasy as the slogan would tell all of us. It was the first time too for Serbia as an independent country, after 55.5% of voters voted in favor of independence in the Montenegrin independence referendum in 2006. From that moment in time Serbia and Montenegro became two separate country in Eurovision too.
Serbia used Beovizija as a national selection to pick an artist and a song which would compete in Helsinki. In the semi final Marija Serifovic came 1st place in the televote and also 1st place with the juries. It was clear that Molitva represented something special at that early stage. In the final Marija took the 1st place winning by more than a 1000 votes in front of 2nd place Slobodan Trkulja i Balkanopolis.
The decision has been made. Serbia will be represented by Marija Šerifović with the song Molitva in the Eurovision Song Contest 2007.
Marija would not stand on that stage alone though. She had five amazing backing vocalist, who would later become the Beauty Queens.
Sanja Bogosavljević, Suzana Dinić, Ksenija Milošević, Ana Milenković and last but not least Ivana Selakov. The power that was present on that stage in Helsinki in 2007 still resonates today. Molitva was a love letter: from Serbia – to Serbia, to Europe, to the Eurovision Song Contest. Those women not only won Eurovision, but our hearts too.
On May 10, 2007, Serbia competed in the semi final of the contest. It was an – easy ride through – as they clinched the 1st place right then. The final that was held 2 days later would be just the same. It was a close one at the later stage of the voting. So close, that the last two countries would decide if Serbia or Ukraine would get to host the next year's competition.
In the end the points from (then known as) FYR of Macedonia and Hungary decided it all. Serbia won the first Eurovision Song Contest in which they participated as an independent country for the first time. Molitva would make the history books, and the girls would become national heroes.
13 years has passed, we saw Serbia failing to qualify for the final in 2013 with Moje 3, and again in 2017 with Tijana Bogićević. The best result which is a 3rd place came in 2012 with Željko Joksimović who sang "Nije ljubav stvar".
So where are the girls now? What happened to them?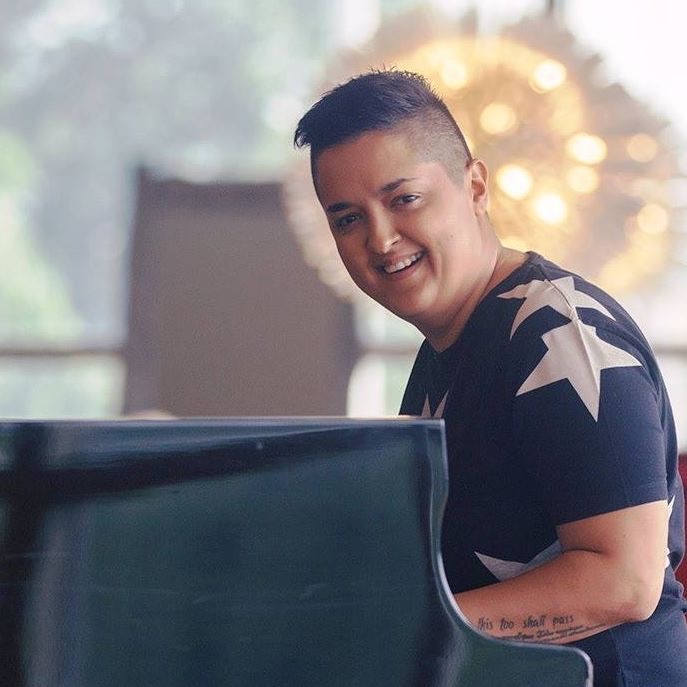 Let's start with Marija Šerifović. Herself stated in an interview in 2015 that everything changed after Eurovision in her life. When the serbian delegation returned home from Helsinki more than 70,000 people greeted them in Belgrade the capital city of Serbia. The love was in the air and it is still today.
As the tradition would follow, in 2008 Marija performed Molitva again, but this time in her hometown. She handed the trophy to Dima Bilan, and she also helped Ireland with picking their 2008 representative, and again Sweden in 2009.
In 2008 Marija released her third album tilted "Nisam anđeo" – which translates to "I'm not an angel". A year later she would make her fourth album "Anđeo".
In 2013 she made the brave decision to talk about a serious topic in her documentary series Confession when she talked about her difficult childhood, rose to fame and coming out.
She released another studio album in 2014, and lots of lots of successful singles, while doing sold out arena tours across Serbia and Bosnia and Herzegovina.
She became a judge on the serbian singing competition show Zvezde Granda in 2015. Džejla Ramović who was mentored by Marija would win the season 13 of the show.
You can see Marija in Eurovision: Europe Shine a Light in this may.
Sanja Bogosavljević
Sanja never left Eurovision after 2007. She came back as a backing vocalist in 2011, 2015 and in 2017. Not only that, but she competed in 2020 at Beovizija for a chance to represent her home country Serbia in Rotterdam. She didn't make the final, but her spirit and passion for Eurovision makes us hope that we will see her on that big stage in the very near future. If you are in Serbia then you can meet Sanja as she has been performing at various clubs in Belgrade with the band called SoulKitchen Belgrade, and she has been a backing vocalist for popular serbian singers as well.
Suzana Dinić
Suzana performed her first solo concert when she was ten so that tells a lot about her talent. She still has her passion for music, and she is still rocking it out with Marija on the stage just as she did 13 years ago. She worked with Scandal Band and she has her own solo projects as well.
Ksenija Milošević
Ksenija was a backing vocalist in 2012 for Serbia and Željko Joksimović's song "Nije Ljubav Stvar". They managed to get the bronze in that year. She also traveled to Sweden for the Eurovision Song Contest with Moje 3 in 2013 as a backing vocalist for the girl group. They did not make the Grand Final in Malmö having clinched the 11th place in the semi final. Ksenija has been working with Marija too, being her vocalist throughout sold out tours.
Ana Milenković
Ana also tried this year to win that place in Rotterdam with her song "Tajna". She made the final and gave a very sophisticated and professional performance that could have won Beovizija. She has worked with prominent musicians from Serbia and Montenegro, and she released very popular singles on her own.
Ivana Selakov
Since 2007, she has been publishing her records under Serbian label and production company called Grand Production and in 2016 she was an acting judge in children's singing show "Neki novi klinci". Her new song Boli Boli which features Amar Gile already has more than 3 million hits on Youtube.
Love it or hate it but Molitva, Marija, Sanja, Suzana, Ksenija, Ana and Ivana powered up that Helsinki stage back in 2007 with their voices, with their talent and with their heart. Although 13 years have passed, their passion for the competition, for the heart and soul of what Eurovision represents for Serbia and for all of us makes that 2007 win even more valuable. We hope we can see the girls on a Eurovision stage again in the future and witness that atmosphere once again.